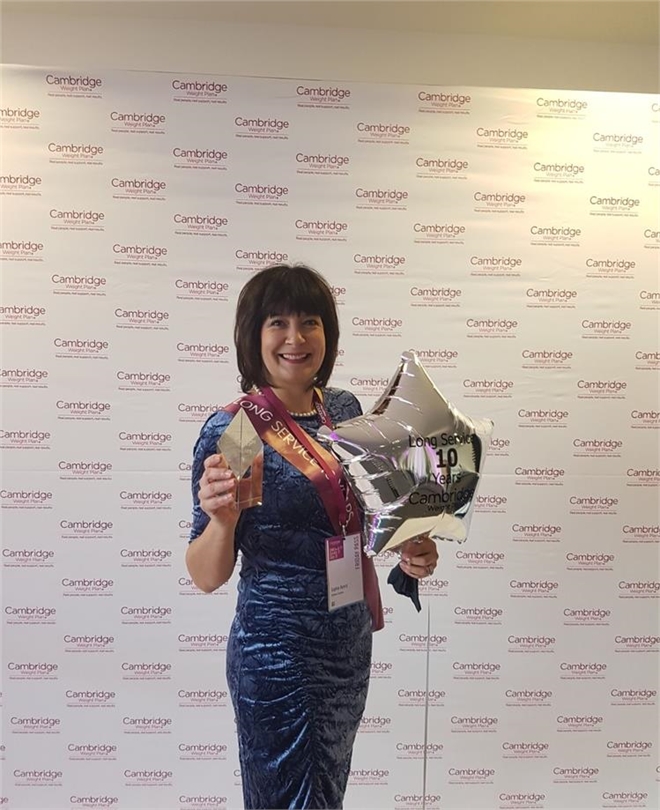 My Services
I accept Healthcare vouchers
Hi I'm Sophie
Welcome to The 1:1 Diet, and my page, and to say how I understand a little of how you may be feeling, nervous, skeptical and probably fed up that you are having to go on a diet and lose weight!
After reaching the same weight as my full term pregnancy weight - 6 years after my youngest, I was miserable! I kept trying all the different diets out there, none giving me the results I needed to see.
Finally a friend suggested Cambridge Weight Plan. The results I experienced were amazing - the obvious weight loss was of course so motivating, but just having such a sense of well being and so much more energy was great!
Within 3 months (everyone loses different amounts in different time scale) I had lost over 3 stone. I felt wonderful! I had a very supportive consultant and I decided I wanted to be able to help other people too.
Here I am over11 years later, having maintained my weight loss and I have had the pleasure in helping so many of my clients achieve their own weight loss success, and I would like to help you.
My focus is not only to help you lose weight initially, but also on your long term weight management and for this reason I see my clients regularly after they have reached their target weight.
I can see you in the privacy of my own home at times to suit you, whether during the day, evenings or weekends - I see many clients before their work day as early as 7.30am! I also provide a mobile service to your home or place of work, if you prefer.
I offer:
one to one support
weekly weigh-ins/consultations
an open/any time policy for you to contact me to help you
weekly measurements
regular special offers and incentives
free samples of new products
I am based near Heathrow, very near M25 and M4
I look forward to helping you on your weight loss journey, so please give me a call/text/email, and lets get started together. Above all don't feel worried, the results you get will make you feel positive and happy!
Sophie
Request a callback from Sophie
Email: sophieayerst@btinternet.com
07815 564907